Fashion
Kerry Washington's Top Ten Looks
Kerry Washington may be in the middle of a huge scandal on her hot TV show but on the red carpet she's poised, level headed and not a dramatic. Her red carpet and street style looks are effortlessly chic and her fans can't get enough. Here are Kerry's best top ten red carpet looks that even her character, Olivia Pope,  will be jealous.
10. 
Wore: Michael Kors
Where: The 2013 MTV Movie Awards
Image: Washington Post
9.
Wore: Balenciaga
Where: May 2013 InStyle Magazine
Image: fashionbombdaily.com
8.
Wore: Rochas
Where: "Django Unchained" Premier, in Paris
Image: cristinahh.wordpress.com
7.
Wore: Giles Gown
Where: In London
Image: lovebscott.com
6.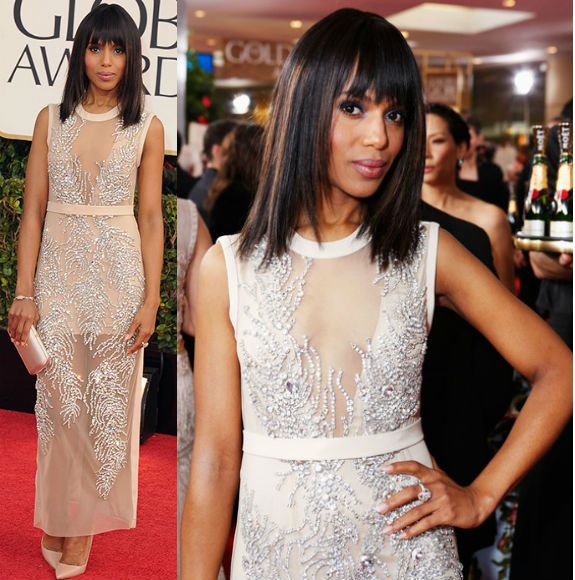 Wore: Miu Miu
Where: 2013 Golden Globe Awards
Image: mycoloures.com
5.
Wore: Marchesa
Where: 2013 Emmy Awards
Image: popsugar.com
4.
Wore: Lanvin One-Shoulder Duchess Satin Dress
Where: Elle & Tod's Party in NYC
Image: ohhlalablog.com
3.
Wore: Giambattista Valli Halter Dress
Where: Disney & ABC Television Group's "2013 Summer TCA Tour"
Image: ohhlalablog.com
2.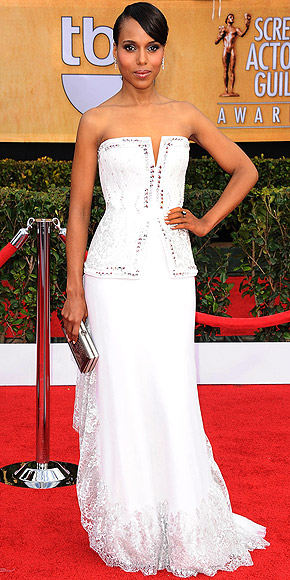 Wore: Rodarte Gown
Where: SAG Awards 2013
Image: peoplestylewatch.com
1.
Wore: Oscar de la Renta
Where: "I Think I love My Man" Premier
Image: glamour.com