With London fashion week already under way lets look back on Fantaschic's top ten New York Fashion Week's best look. Although the clothes on the runway were spring inspired the celebrities opted for a bundled up look that really stood out. This time around I saw more celebrities rocking the casual (but still glam) look instead of wearing gowns or crazy "what were they thinking?" clothes. Speaking of rocking the casual…
10. 
Petra Nemcova is wearing the perfect combination of sparkle and solid backstage at the Diesel Black Gold show, with the brands jacket and maroon pants. The maroon lips perfectly ties it together for fall.
9.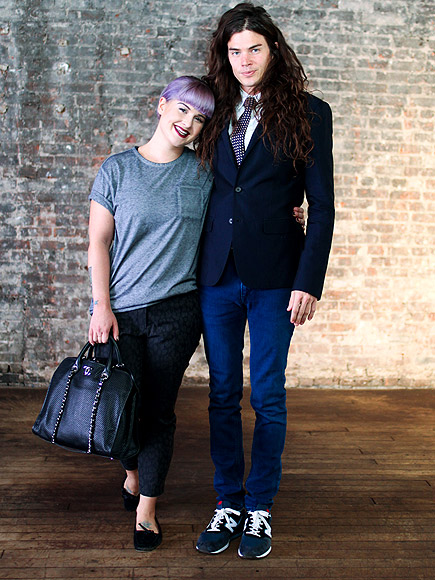 The best (and only couple on this post) well dressed at NYFW. Can we please forget the fact that Miss Kelly O is wearing a casual tee (she makes up for it later) but look how stylish her fiance Matthew Mosshart is at the AllSaints presentation in top-to-bottom look by the brand.
8.
Amber Riley looks fabulous at the Tadashi Shoji show. Not only was she dressed by him for her very first award show but she also got a Picture with him. Talk about luck.
7.
Singer Ciara rocked one of the craziest still chic accessories we'll see on this post and it's the Prabal Gurung over-the-knee boots by the designer at his show.
6.
Talk about a casual outfit at fashion week. Katie Cassidy looked far off from frumpy in this ensemble at the Karen Walker show. She's wearing Louis Vuitton red studded heels.
5.
A casual look that can go from NYFW to the classroom. Here Brittany Snow dons tweed pants and a Neiman Marcus pearl sweater for the Mercedes-Benz Star Lounge.
4.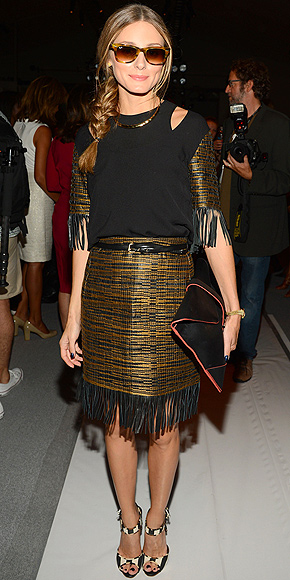 Olivia Palermo wears fringe-embellished separates (both Willow) to the Dennis Basso show. Black and gold suits her quite well. Some people may not like it but I feel like it screams Olivia at fashion week.
3.
Bella Thorne looks appropriate for a 15 year old attending fashion week. Wearing a beige skirt and white see-through cropped top she looks appropriate for a young starlet. Bella is wearing Victor Velyan and Isharya Jewelry to the Tadashi Shoji.
2.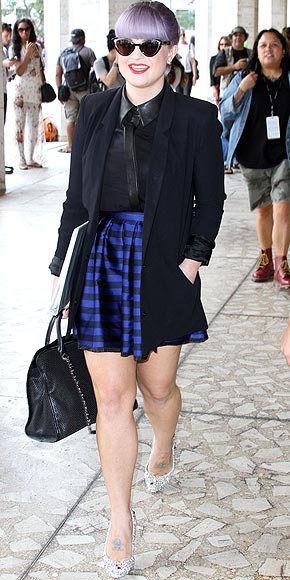 Look at Miss Kelly O rocking the casual look once again. This time around she's wearing an Alice + Olivia checkered mini-skirt on the streets of New York.
1.
Fashionista Louise Roe looked ladylike at the Jenny Packham show wearing a light pink flowy skirt and studded beige sleeveless sweater.
What was your favorite fashion week look?